OUR TRANSPORTATION COMPANY
We Provide Luxury
Limo And Car Services in Manhattan, NY
Airport Transportation, Corporate Transportation, Sightseeing and More…
Looking for luxury Limo and Car Service in Manhattan, NY ? So come and ride in style. Whether you need a ride to the airport, to a special event, or for a night on the town, we've got you covered. Our experienced chauffeurs will get you to your destination promptly. Limo service in NYC, is available in New York (Manhattan, Brooklyn, Queens, The Bronx, Staten Island, Long Island), New Jersey, Connecticut and Pennsylvania. Our company is one of the most reputable in the area. We are able to pick you up and drop you off at JFK, LGA, EWR, HPN, ISP, SWF, BDL and PHL airports.
OUR SERVICES
Limo and Airport Car Service in Manhattan, NY
Fulfilling All of Your Transportation Needs
Limo Service in NYC, is a leader in ground transportation solutions. We offer sedans, SUVs, sprinter vans, stretch limousines, minibosses, and coach buses. Our chauffeurs are among the best in the business. Limo services in NYC ensures you will have a knowledgeable driver so that you do not get lost while visiting the city. We can pick you up from your residence in and around New York, whether you are flying out of JFK, LGA, EWR, PHL, ISP, SWF, BDL, HPN, BUF, ALB, TEB, and PHL or any other airport. We offer a variety of cars and limos to meet the demands of all our clients in the following areas: New York, New Jersey, Connecticut, and Pennsylvania.
OUR COMPANY
Established in 1997
Hire the Best Limousine Service in New York and All Around the Worldwide
Chauffeur service is now available to over 570 destinations worldwide. There is 24-hour availability, point-to-point service, and a diverse fleet of vehicles. Residents and visitors to New York City consistently return to us because of our reasonable pricing and unmatched service.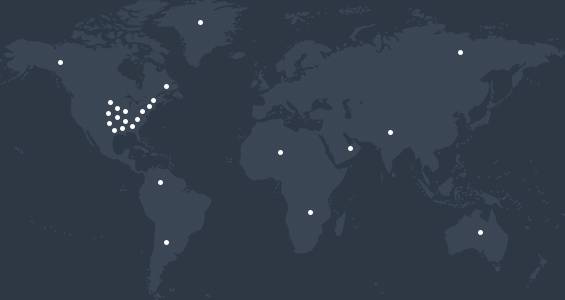 OUR SERVICES
Airport Transfers Service in Manhattan, NY
Select The Airport You're Travelling
Limousine Service in NYC provides on-time transportation throughout New York, New Jersey, Connecticut, and Pennsylvania. Limo service in Manhattan, NY , is a leading provider of limousine services in New York City and the tri-state area (Manhattan, Brooklyn, Queens, The Bronx, Staten Island, and Long Island). We also provide affordable transportation to and from all major area airports, including John F. Kennedy, LaGuardia, Newark, Westchester, Teterboro, and Islip. Each of our more than 500+ vehicles and professionally trained drivers is licensed and insured. Dispatching technology helps us reach our clients fast, and our online accounts make reservations and payments convenient.
About Company
We're an Award-Winning Limo and Car Company in Manhattan, NY
New York City's Premier Transportation Company Offers a Full Range of Transportation Services.
Limo Service in NYC provides luxury transportation of the highest quality at a competitive rate. With Limo Service in Manhattan, NY , you will be able to arrive or depart in style regardless of whether you are traveling on business or for pleasure. Whether you require New York Car and Limo service for an airport transfer or a customised tour of New York, New Jersey, Connecticut, and Pennsylvania. Our limo service in NYC is the most convenient solution for airport transportation, a memorable night out, sightseeing, and routine business travel. Our limo drivers will transport you safely, quickly, and in style to your destination.
Book Online Reservations
Get A Competitive FREE QUOTE For Your Transportation Requirements!
Our New York City limousine service fleets can be tailored to meet a variety of needs: our typical Business Class car can be used for a simple A to B route or it can be reserved by the hour for maximum passenger flexibility. Our First-Class service is provided for travellers who wish to arrive in style, such as for a wedding or a special after-work event. The Business Van option from a New York City limo service allows you and your group to go to the airport together, with ample space for your luggage and belongings. Book our airport transfer service and receive limo service of the highest quality at any hour of the day or night.
REVIEWS & TESTIMONIALS
What Our Clients Say About Our Premium Limo and Car Services in Manhattan, NY
Limousine Service in NYC, based in New York offers reliable, elegant limousine transportation and executive coach services to individuals, private groups, and corporate groups throughout Long Island. We provide wedding limousine services for sophisticated couples in (Manhattan, Brooklyn, Queens, The Bronx, Staten Island, Long Island). New York parents prefer our safe prom limos year after year. Business owners and corporate executives on Long Island and New York depend on our corporate limousine service. Business and individual airport transportation is also available from New York to JFK, LGA, SWF, BDL,PHL, EWR, HPN and Islip . We offer the most reliable VIP limousine service!
Upgrade Your Travels
Our Latest Blogs from Resources & News
Global Business Travel with Seamless Transportation Options
The exclusive point-to-point service provided by professional Limo service in Manhattan, NY , is ideal for business and leisure travellers who prefer to arrange their city transportation in advance. Limo Service in NYC, is a flexible and dependable service with a user-friendly, intuitive reservation interface. Whether you require airport transportation or a trip from your hotel to a conference, Limo Service in NYC is the most clever and stylish option. We will manage the daily logistics of your ground travel. Thus, you can rest assured that you will be personally greeted by one of our professional drivers at your pickup point and escorted to your desired place with complete ease and pleasure.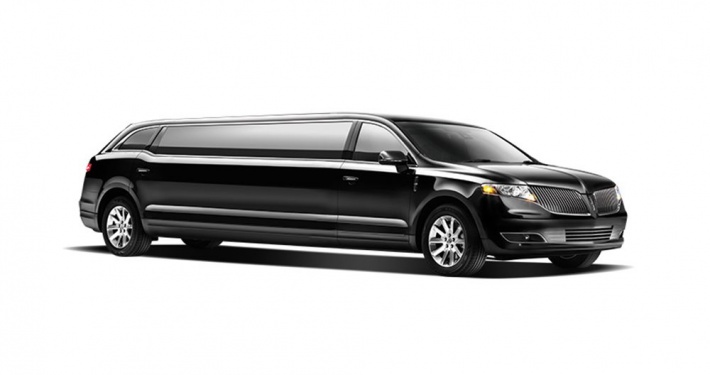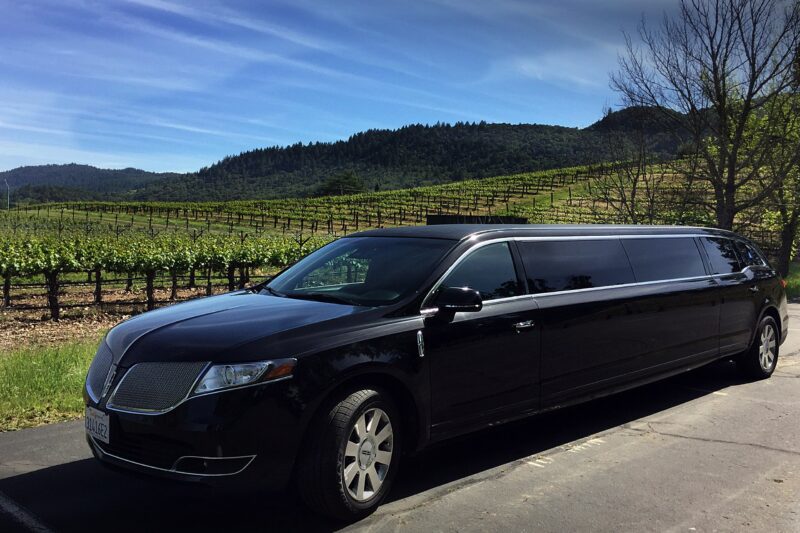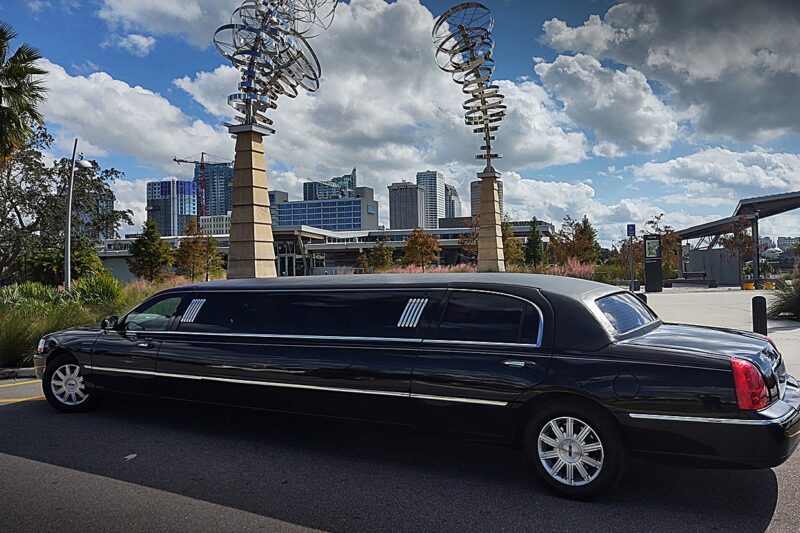 Luxury Transportation
Limo Service in Manhattan: Specialising in Airport Transportation, Corporate Transportation, Sightseeing, and Business Travel
Discover top-rated limousine rental services in Manhattan New York, for airport transfers and other occasions. Our company has received excellent reviews for its reliable and professional service, making it an ideal destination for those seeking a premium travel experience. Our town car service is perfect for airport transfers and business travel, offering numerous benefits such as a sprinter ride.
Convenience and comfort are paramount, and our professional drivers navigate the city's busy streets for your airport transfer and transportation needs. You can trust our car service based on the positive reviews we've received. Whether attending a special event, exploring iconic landmarks, or enjoying a night out on the town, a limo service provides a seamless and stylish ride.
Choosing a reputable limo service in Manhattan allows you access to experienced drivers with extensive knowledge of the city's ins and outs. Whether you need transportation by bus or car, our limo service provides reliable and professional drivers.
Read our reviews to see why customers trust us for their transportation needs. Contact us today for a quote and experience the luxury and convenience that our exceptional car services offer. Say goodbye to transportation worries and embrace the luxury and convenience that these exceptional car services offer.
Manhattan Limo Service Rates and Packages
Are you looking for a limo service in Manhattan, NY? What are the rates and packages offered by Limo Service in NYC? You've come to the right place!
Affordable Options for Every Occasion
Finding a reliable and cost-effective limo service is crucial for corporate gatherings or airport transfers. Fortunately, Manhattan offers a wide range of options to choose from. Whether you're looking for a luxurious stretch limousine or a sleek sedan, there's something for everyone.
Weddings: Make your big day even more memorable with an elegant limousine. Many providers offer wedding packages that include transportation for the bride and groom and their bridal party. These packages often include additional perks like red carpet service or complimentary champagne.

Corporate Events: Impress clients or colleagues by arriving in style at your next corporate event. Limousine services in Manhattan understand the importance of professionalism and offer tailored packages to suit business needs. They cover you, from airport pickups to chauffeured transportation throughout the event.

Airport Transfers: Skip the hassle of hailing cabs or navigating public transport when you arrive in Manhattan. Opting for a limo service ensures comfort and convenience when you step off the plane. Many companies provide meet-and-greet services at major airports in New York City.
Hourly Rates v/s Flat-Rate Packages.
When considering limo service rates in Manhattan, it's essential to understand the difference between hourly rates and flat-rate packages. Each option has its advantages depending on your specific requirements:
Hourly Rates: If you need flexibility during your event or outing, hourly rates might be ideal. This option allows you to have a limousine for several hours. It's perfect for occasions when the duration is uncertain, or you need multiple stops.

Flat-Rate Packages: For events with a fixed schedule, flat-rate packages offer convenience and peace of mind. With these packages, you pay a predetermined price for specific services within a given timeframe. This option often includes extras like complimentary waiting time or additional stops at no extra cost.
Unveiling the Excellence: Over 30 Years of Limousine Service in NYC
Experience matters. With over 30 years of providing exceptional transportation in New York City, these established companies have built a reputation based on consistent excellence. Let's delve into the rich history and expertise of choosing a limousine service provider with longevity.
A Legacy of Quality and Reliability
In an industry where newcomers often struggle to establish themselves, these seasoned professionals have stood the test of time. Their extensive experience navigating the bustling streets of NYC ensures that you'll receive top-notch service from drivers who know every nook and cranny of the city. Whether you need a luxurious limousine for a special occasion or spacious vans for group transportation, their diverse fleet is equipped to meet your needs.
Trustworthy Professionals Who Understand NYC
Selecting a limo service provider with decades of experience brings peace of mind. These experts understand the unique demands of transportation in New York City and are well-versed in handling any challenges. From avoiding traffic hotspots during rush hour to finding alternate routes on busy event days, their knowledge ensures a smooth and efficient journey for you and your guests.
Building Reputation Through Consistency
Consistency is key. By choosing a company with over 30 years in the industry, you can trust that they have consistently met or exceeded customer expectations throughout their long-standing tenure. Their track record speaks volumes about their commitment to providing reliable, professional limousine services.
A Portfolio That Reflects Excellence
One way to gauge the calibre of a limo service provider is by examining its portfolio. Companies with over three decades of experience typically have an extensive portfolio showcasing their successful collaborations with various clients across different industries. Whether corporate events, weddings, airport transfers, or prom nights, their portfolio should demonstrate their ability to cater to diverse transportation needs.
Requesting a Quote and Making the Right Choice
When considering a limo service in Manhattan, requesting a quote from multiple providers is crucial. By doing so, you can compare prices, services offered, and the overall value each company brings. However, remember that while price is important, it shouldn't be the sole determining factor. Instead, focus on finding a provider with a solid reputation and extensive experience.
Luxury at Your Fingertips: Choosing the Perfect Limo Service in Manhattan
Are you ready to elevate your transportation experience to new heights of luxury and sophistication? Look no further than the wide selection of luxurious vehicles available for hire from reputable limo services in Manhattan. Whether you're attending a special event, planning a night out on the town, or want to indulge in a lavish ride, finding the perfect limo service is vital. Let's explore some essential factors to consider when making your choice.
Explore an Array of Luxurious Vehicles
One of the first things to consider when selecting a limo service in Manhattan is the range of vehicles they offer. Reputable providers will have an extensive fleet that caters to different preferences and needs. There's something for everyone, from sleek sedans and spacious SUVs to stretch limousines and party buses. Imagine arriving at your destination in style with a classic black sedan or turning heads as you step out of a luxurious SUV. The choice is yours, so take your time exploring the options available from various rental services.
Consider Vehicle Models, Amenities, and Customization Options
It's important to consider more than just vehicle models. Pay attention to amenities offered by different providers as well. Do you prefer plush leather seats? Are state-of-the-art sound systems or entertainment features important to you? Make sure the limo service you choose can meet all your desired specifications.
Customization options can add a personal touch to your experience. Some limo services offer custom lighting, bar setups, or specific decorations based on your preferences. Be bold and ask about these options when discussing your needs with potential providers.
Find Your Style: Classic Elegance or Modern Sophistication
Every customer has a unique style and taste. Some prefer classic elegance, while others lean towards modern sophistication. The good news is that a limo service in Manhattan matches your desired aesthetic.
If you appreciate timeless luxury, opt for a provider that offers classic stretch limousines or vintage car rentals. On the other hand, if you're drawn to sleek and modern designs, consider providers with a fleet of stylish and contemporary vehicles. Whichever style you choose, rest assured that there's a limo service ready to cater to your preferences.
NYC Limousine Service Comparison: Rates, Reviews, and Testimonials
It's essential to compare rates offered by different companies. By doing so, you can ensure that you get the best value for your money. Each company may have its pricing structure based on factors such as the type of vehicle, duration of service, and additional amenities provided.
Reading reviews and testimonials from previous customers is crucial to make an informed decision about which limo service to choose. These firsthand experiences can provide valuable insights into the quality of service each company offers. Look for reviews that highlight punctuality, professionalism, and overall customer satisfaction.
One way to gauge a company's reputation is by discovering which ones consistently receive positive feedback for their professionalism and customer satisfaction. A reliable limo service will have a portfolio of satisfied clients willing to vouch for their exceptional services. Positive testimonials often indicate that a company goes above and beyond to meet its client's expectations.
By delving into reviews and testimonials from real customers who have used these limo services in Manhattan, you gain access to valuable information about their experiences. Reading about others' encounters with different companies can help you identify potential red flags or standout features that align with your needs.
Here are some tips on how to navigate through reviews effectively:
Pay attention to recurring themes: Look for common threads in multiple reviews regarding a particular aspect of the limo service – excellent customer service or well-maintained vehicles.

Consider positive and negative feedback: While positive reviews give you confidence in a company's capabilities, negative reviews allow you to assess potential drawbacks or areas where they may fall short.

Look for specific details: Reviews that provide specific examples or anecdotes offer more credibility than generic statements.

Take note of reviewers' priorities: Different people prioritize different aspects when evaluating a limo service. Determine whether their priorities align with your own to assess the relevance of their review.
In addition to reviews and testimonials, you can also seek recommendations from friends, family, or colleagues who have previously used a limo service in Manhattan. Personal referrals often carry significant weight as they come from trusted sources with firsthand experience with a particular company. When comparing different limo services, it's essential to consider factors beyond just rates and reviews.
A Closer Look: Unique Features and Benefits of Manhattan's Top Limo Services
Several top-rated providers offer unique features and benefits to elevate your experience. These services go beyond just transportation, providing quality, style, and a range of exclusive offerings that make your journey truly memorable.
Explore the unique features offered by top-rated limo services in Manhattan.
Manhattan's top limo services understand the importance of providing their clients with exceptional experiences. They offer a variety of unique features that set them apart from the rest. Whether you're travelling for business or pleasure, these services ensure that every moment spent in their luxurious vehicles is enjoyable.
One such feature is complimentary Wi-Fi onboard. This allows you to stay connected throughout your journey, whether you need to catch up on work emails or browse the internet. Many limo services provide onboard entertainment systems with high-quality audio and video options. You can relax and enjoy your favourite movies or music while being chauffeured through the bustling streets of Manhattan.
Discover additional benefits like professional meet-and-greet services or personalized itineraries for special events.
Top limo services in Manhattan understand the importance of making a great first impression. That's why they offer professional meet-and-greet services at airports or other pick-up locations. Their well-dressed chauffeurs will be waiting for you with a warm welcome, ensuring a seamless transition from your arrival to the comfort of their luxurious vehicles.
Furthermore, these limo services excel at catering to special events. Whether it's a wedding, prom night, or a corporate gathering, they can create personalized itineraries tailored to your needs and preferences. From red carpet entrances to coordinating multiple stops throughout the evening, they take care of every detail so that you can focus on enjoying yourself.
Learn about exclusive partnerships with luxury hotels or restaurants that offer added perks to enhance your overall experience.
Manhattan's top limo services have established exclusive partnerships with luxury hotels and restaurants, offering their clients additional benefits that enhance their overall experience. These partnerships allow you to enjoy special perks and privileges when you book a limo service through them.
For instance, some limo services partner with renowned hotels, providing their client's access to exclusive amenities like spa treatments or discounted room rates. Others collaborate with high-end restaurants, offering priority reservations or complimentary appetizers when dining at these establishments.
Elevate Your Experience with Manhattan's Premier Limo Services
Indulge in a luxurious travel experience with premier limo services available in Manhattan. Whether heading to the airport, attending a business meeting, or celebrating a special occasion, choosing a limousine service can take your journey to new heights of sophistication and comfort.
Enjoy VIP treatment, including red carpet arrivals and departure assistance, from start to finish. As soon as you step into the sleek and stylish limousine, you'll be greeted by professional chauffeurs dedicated to providing exceptional customer service. They will ensure that every detail is taken care of so that you can relax and enjoy your ride.
Benefit from highly trained chauffeurs who prioritize safety, punctuality, and exceptional customer service. Queen Limousine Service stands out for its commitment to professionalism. Their chauffeurs undergo rigorous training programs to guarantee your security on the road. With their extensive knowledge of the city's streets and traffic patterns, they will navigate through the bustling metropolis efficiently, ensuring you reach your destination on time.
Enjoy luxury amenities like plush interiors, state-of-the-art sound systems, and fully stocked bars. Step inside a limousine and be transported into a world of luxury. The spacious seating lets you stretch out comfortably while admiring the elegant design. Indulge in the high-quality sound system that envelops you with crystal-clear music, or catch up on your favourite shows using the latest entertainment systems available. If desired, sip on refreshing beverages from a fully stocked bar while enjoying the panoramic views of Manhattan passing by.
For airport transportation or transfers between destinations within Manhattan, sedan options are also available for those seeking a more intimate experience. These sedans provide privacy and comfort without compromising on style or convenience.
Choosing a limo service can make a lasting impression on clients. Arriving in a luxurious limousine showcases your attention to detail and commitment to excellence. It sets the tone for a successful meeting or negotiation, stating your professionalism and success.
Prom night is another occasion where a limo service can elevate the experience. Gather your friends and arrive at the venue in style, creating memories that will last a lifetime. The spacious interiors of the limousine allow you to enjoy the company of your friends while relishing in the excitement of the evening.
Unveiling the Top NYC Limousine Services: A Comprehensive Guide
Are you looking for the perfect limo service in Manhattan? Look no further! In this comprehensive guide, we'll walk you through the top limousine services available in NYC. Whether you're planning a wedding or corporate event or need airport transfers, we've got you covered. Let's dive right in and explore the best options that suit your needs.
Extensive Guide to NYC Limousine Services
It can be overwhelming with so many choices available. Our guide aims to simplify your search by providing detailed information about each top-rated limousine service.
Various Categories of Limousine Services
Whether you're celebrating your special day or attending an important business meeting, a limo service is tailored just for you. Here are some categories of limousine services that cater to different occasions:
Weddings

: Make your big day even more memorable with a stylish wedding limo. Companies like Limo Service in NYC specialize in providing elegant vehicles adorned with decorations suited for weddings.

Corporate Events

: Impress your clients or colleagues in style and comfort by arriving at corporate events. Executive Transport and Business Class Limos offer professional chauffeurs and sleek sedans with modern amenities.

Airport Transfers

: Skip the hassle of finding transportation after a long flight by booking an airport transfer service. Companies like Limo Service in NYC ensure prompt pickups and drop-offs while ensuring the utmost comfort during your journey.

Night Out on the Town

: Planning a night out with friends? Enjoy the vibrant nightlife of NYC without worrying about parking or designated drivers. Limo Service in NYC provides spacious party buses or luxurious stretch limos to make your night unforgettable.
Choosing the Right Limo Service in Manhattan: Tips and Tricks for a Memorable Experience
Choosing the exemplary limo service can make all the difference. In the bustling city of Manhattan, where options abound, it's essential to consider several factors to ensure you find the perfect match for your needs. From company reputation to fleet quality and effective communication, here are tips and tricks to help you select the ideal limo service in Manhattan that guarantees a memorable experience.
Research Company Reputation
Before booking a limo service in Manhattan, take some time to research and evaluate their reputation. Look for online reviews and testimonials from previous customers to get an idea of their level of service. A reputable company will have positive feedback and high ratings. Check if they have any industry awards or recognition that further validate their credibility.
Assess Fleet Quality
The quality of the limousine fleet is another crucial aspect to consider when choosing a service provider. You want to ensure that the vehicles are well-maintained, clean, and equipped with modern amenities. Please look at their website or request pictures of their fleet to represent what you can expect on your special day accurately.
Verify Licensing and Insurance Coverage
Verifying that the limo service you choose is properly licensed and insured is vital. Ask relevant authorities for proof of licensing and insurance coverage details. This way, you can rest assured knowing that you and the driver are adequately protected throughout your journey.
Communicate Your Requirements Effectively
Effective communication with your chosen limo service is vital to ensure a seamless experience on the day of your event. Communicate your requirements regarding pick-up time, destination addresses, additional stops along the way if needed, preferred routes, and any other specific requests you may have. The more detailed and precise you are, the better they can cater to your needs.
Plan and Book an Early
To secure the best limo service available in Manhattan, planning and booking early is crucial. Popular dates and events tend to fill up quickly, so reserve your limo well in advance. By doing so, you not only increase your chances of getting the vehicle of your choice but also avoid any last-minute disappointments.
Exploring the Best Limo Services in Manhattan, New York
Congratulations! You have now completed a comprehensive journey through the top limo services in Manhattan. From an overview of the best options to rates and packages, testimonials, and unique features, you are well-equipped to make an informed decision for your next special occasion or event.
Now that you have all the information at your fingertips, it's time to take action. Contact the limo service providers that caught your attention and inquire about availability, pricing details, and additional questions. Feel free to ask for references or read more reviews if needed. Remember, your experience should be nothing short of extraordinary!
So elevate your transportation experience with one of Manhattan's premier limo services. Whether it's a wedding, prom night, corporate event, or a luxurious night out on the town, these reputable companies will ensure you arrive in style and comfort.
FAQs
Can I hire a limo service in Manhattan for airport transfers?
Yes! Many of the top limo services in Manhattan offer airport transfer services. They can pick you up from any major airport in New York City (such as JFK or LaGuardia) and transport you to your desired destination within Manhattan.
How far in advance should I book a limo service in Manhattan?
It is recommended to book your limo service as soon as possible to secure availability. Popular dates such as weekends or holidays fill up quickly. It is advisable to book at least a few weeks in advance for important events like weddings or large-scale gatherings.
Are there any additional fees I should know when hiring a limo service?
While most reputable limo services provide transparent pricing structures without hidden fees, clarifying this beforehand is always wise. Ask about any potential extra charges such as fuel surcharges, tolls, gratuity for the driver, or additional stops along the way.
Can I customize my limo experience?
Absolutely! Many limo services in Manhattan offer customizable options to suit your preferences. From choosing the type of vehicle to adding exceptional amenities like champagne or decorations, you can tailor your experience to make it truly memorable.
What happens if my event runs longer than expected?
Most limo services have flexible options for extending your rental time. However, it's essential to communicate this with the provider to ensure availability and avoid scheduling conflicts. They will guide you through the process and any additional charges that may apply.