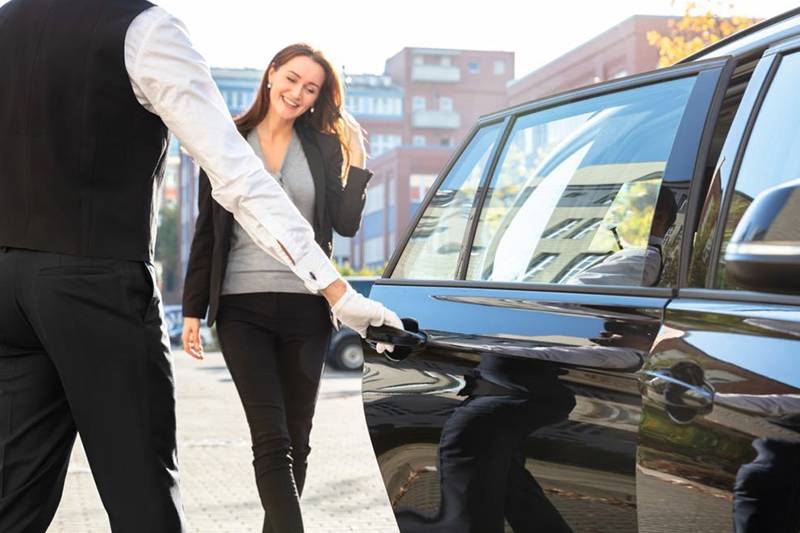 Welcome to NYC Limo Service, a family-owned and operated business established in New York City that serves the tri-state area. We have been in the premium transportation business for almost 25 years. We specialise in airport transportation (JFK, LGA, EWR), city tours, weddings, sweet sixteens, concerts, and other events. We respect your special occasion as if it were our own. Our experienced drivers are all licensed by the Taxi and Limousine Commission of New York and have years of driving experience. Our complete fleet is fully insured. Our goal is to keep our high-quality services and luxury vehicles in good condition. We are one step ahead of the competition and provide the highest quality at the cheapest cost!
When it comes to getting around New York City in elegance, look no further than NYC Perfect Transport. We provide the highest level of luxury transportation, including private car service. We can transport you to private terminals in style and ensure you're comfortable and well-cared for during your trip.
We can make your travel planning simple and stress-free by providing airport services to and from all major NYC airports. Our service region includes LaGuardia, JFK, and Newark airports. We'll ensure you arrive at your gate on time and in style. The last thing you want to worry about is being late for your flight, so let us handle the driving while you sit back and relax.
Private vehicle service in Teterboro or HPN is simple with NYC Limo Service. We will pick you up from your home, office, or hotel and transport you to the airport.
Travelling by private aircraft is a beautiful experience, and we want to ensure your travel arrangements are flawless. We not only provide personal jet limo service, but we can also assist with hotel and restaurant reservations, ground transportation, and other services. When you fly with NYC Limo Service, you won't have to worry about anything. With our concierge services, we can assist you in planning your dream trip.
Our drivers are well-informed and courteous, and our vehicles are clean and comfortable. We provide a variety of transportation alternatives to meet your needs, such as sedans, SUVs, vans, and more. We can assist you with a quiet journey to the airport or a night on the town, and we can also recommend locations to visit and activities to do while you're in town.
Look no further than NYC Limo Service for professional private jet car service in New York City. You'll understand why we're the best choice for premium transportation. We not only provide excellent service, but we go above and beyond to ensure your complete pleasure. Please contact us immediately to learn more about our services or make a reservation.
Luxury Black Car Service in New York
NYC Limo Service offers black car and limo services that are safe and dependable for all of your transportation needs in the Tri-State area. We offer a fleet of perfectly maintained late-model vehicles staffed with pleasant, qualified, and screened chauffeurs ready to serve you with first-class limousine service 24 hours a day, seven days a week, in cities all over the world.
We are situated in the New York area and provide great travel connections near airports worldwide.
We have decades of experience in the travel industry and understand precisely what consumers want and expect from a black car service. NYC Limo Service is committed to delivering exceptional travel arrangements for our clients, including airports, business meetings, city hotels, conventions, and seminars. You can count on us to get you where you need to go on time.
Our superior black car service includes the following features:
safe, dependable, pleasant, and on-time transportation

A personalised experience from pick-up to drop-off

Flexible services and offers to match every demand

Reservations via phone, email, and the internet!
For transportation in NYC, we always recommend getting in touch as soon as possible. We aim for excellence, which is why we have the most excellent customer service representatives in the market.
For a professional limo and car service in NYC, visitors can rely on NYC Limo Service to arrive on time. Our skilled drivers will design all routes around peak traffic periods. Call today for competitive pricing and to learn more about our excellent late-model automobiles.