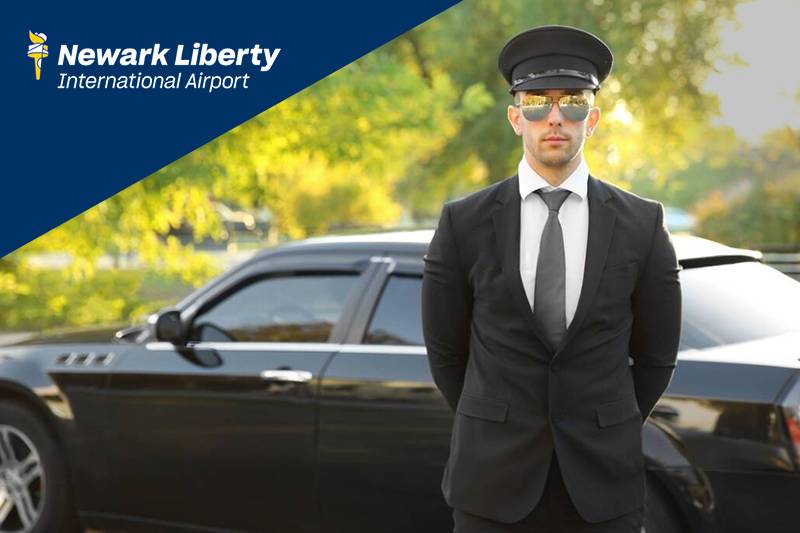 Do you intend to travel to Newark, New Jersey? Newark, the state's largest city, has a colourful history and was once the busiest crossroads in the country. Despite the fact that the city is no longer one of the largest in the country, it is nevertheless an attractive metropolitan region with enough to offer travelers. If you're traveling into Newark soon for a business meeting, an event, a trip, or simply a visit, the first step should be to organize transportation between your airport hotel and the. You can book your airport transfer to Newark Liberty International Airport (EWR) through NYC Limo Service, the world's premier chauffeur and black-car provider with over 450+ airport locations worldwide.
When you order your NYC Limo Service at Newark Liberty International Airport, you will gain a lot of advantages at an affordable price. NYC Limo Service simplifies the process by managing all the details so you can relax and enjoy your journey to Newark. We monitor planes and can change the timing of your pickup if there are any delays. Following your arrival, you will be given a 60-minute grace period, allowing you to exit the plane without fear of being stranded by your driver. NYC chauffeurs Service are legally qualified and insured. Because they know the Newark region, you won't have any trouble getting there, whether it's the best hotel in town or a private residence.
Transfers To Newark Airport are The Most Hassle-Free Way to Get There
NYC limo service delivers efficient car service to Newark Liberty International Airport, but that's not all. We also offer an exceptional airport shuttle service to make your airport experience as easy and smooth as possible. If you fly into EWR, the chauffeur will be waiting for you at the arrivals gates, ready to take up your luggage and guide you through the airport to your car. Our vehicles are as luxurious as they get, including free water bottles and your city guide if you need any additional information on New York. When you book through NYC Limo Service, you can be confident that you're getting the best, and we strive to provide you with peace of mind.
Newark Liberty has a plethora of shopping possibilities, including high-end stores. There are seven lounges to choose from, including the Virgin Atlantic Clubhouse. If you want to travel to the land and eat in town, reserving an hourly chauffeur service is the best option.
Professional Transfer To and From Newark (EWR) Airport
When you book a high-quality airport transfer through NYC Limo Service, a dependable professional chauffeur will be waiting for you when you arrive at Newark Liberty International Airport (EWR). NYC Limo Service is an experienced chauffeur service that operates in cities all over the world. We strive to provide convenient transportation from EWR and other city points of interest. Hire our Newark Airport chauffeur service. Instead of stressing about the additional activities required after landing, you can relax and unwind during your flight from New Jersey.
Our simple booking process and varied pickup schedules ensure client satisfaction. One hour after your plane arrives, your chauffeur will be waiting for you, allowing international passengers to clear customs and everyone to retrieve their bags from baggage claims. Rather than haggling over prices with a taxi driver or navigating New Jersey's public transportation system, you will be met by a professional driver. If you're going from the airport to a hotel or another city area, the chauffeur will have directions. Nothing in Newark escapes our drivers' attention, from Four Corners to the Military Park Commons.
Newark airport's arrival and departure services will look after you. Arrivals will be met at the airport by a driver who will collect your luggage and take you to the car that will transport you to your desired location. Our chauffeurs know the best places to go and things to do in the cities.
Newark Airport provides a variety of conveniences and amenities, such as the daily newspaper, fax machines, and televisions. Everything you need for the flight is available at the Newark Liberty International Airport (EWR) bar. You can eat a full dinner from a chef-inspired menu or relax with a drink of wine or juice. Visit our comprehensive guide to everything you need to know about Newark Airport.
Newark (EWR) Airport Car Service
It's Monday morning, and you'll be leaving for an important meeting. Your car service was expected to arrive in less than 30 minutes. You tried to reach them, but they were stuck in traffic. Stress levels are beginning to rise. How do you start the week?
If you are paying for car transportation, you want it to be dependable. We have been in the private transportation business for a long time and are proud of our on-time performance and excellent customer service. Our primary goal is to ensure that our clients are pleased with their transportation services, whether they are travelling to the airport for a business trip or dining in New York City. We can customize your vacation to any location, including short and long distance travel. To provide the best NYC Limo Service drivers are available 24 hours a day, seven days a week.
NYC Limo Service is a well-known name in New Jersey for providing personalized care to its consumers. Our workers and cars ensure that you have safe and dependable transportation. Your car selections range from the luxury of a limousine to the comfort of town autos and SUVs.
EWR Airport Transfer Service
NYC Limo Service is the best option for Newark Liberty International Airport Car Service or any other airport in the New York-NJ area. Our door-to-door service will take the most efficient routes, give baggage assistance, and professionally manage your pickup and drop-off locations.
Newark Airport Car Service
NYC Limo Service is a fully licensed, insured, and certified transporter in the Port Authority of NY, and NYC Limo Service provides a cost-effective luxury experience that will exceed all of your expectations. When you book with us, you get the class you want and the assurance that you'll get to your destination on time.
This Car Service to Newark Airport is also very simple. If you are flying into EWR, the procedure is as follows:
Car Service to Newark Airport
NYC Limo Service provides premium sedan and SUV rides. Greet and Greet Service is available at Newark Liberty International Airport (EWR). Your driver will meet you at the luggage claim section with an inscription with your name, assist with your luggage, and then take you to the curbside of your vehicle.
NYC Limo Service offers the most economical livery services in the city. You will always appear on time and provide flawless service. Don't risk your life by taking smoky taxis or dealing with unpleasant taxi drivers. Instead, get a reasonably priced limousine in the area.
Excellent Transportation To and From Newark Airport
NYC Limo Service offers car transport to and from John F. Kennedy International Airport (JFK) and LaGuardia Airport (LGA). Pre-arranged can be made with the nearest limousine service, and a driver will be waiting for you when you arrive.
NYC Limo Service will be available at all times if you require a limousine close to you. The fleet vehicles are top-of-the-line, well-maintained automobiles that will allow you to relax after a long day. They know the most efficient routes, the best methods to avoid traffic, and how to get clients to Newark Airport on time. Relax and soak in the scenery, or get some shut-eye as they handle your bags and you.
Newark was recently rated the poorest customer satisfaction among 19 central North American airports by J.D. Power. Newark Airport has more than 121 gates (7 fewer than JFK) in three terminals, which is one of the most common complaints from passengers. While Newark is a hub for more flights, it has fewer passengers than JFK despite being just 40% the size of JFK.
Professional & Reliable Newark Airport Car Service
NYC Limo Service has provided professional and dependable Newark airport vehicle service for New Jersey and the Tri-State region for the past 25 years. To ensure that pickup and drop-off times are on time, we provide constant, high-touch collaboration between our chauffeurs, dispatchers, and customer care specialists. NYC Limo serves the Newark Airport Train Station. It connects terminals, parking garages, and rental car services.
The Port Authority of New Jersey has deemed Facility A, its most historic terminal, inoperable. Terminal One will be the new terminal, a one million square foot structure with 33 gates and cutting-edge food ideas. As with every other building project, there are more traffic jams than ever. NYC Limo Service skilled chauffeurs are aware of the most influential and direct routes to and from the airport.
Thanks to NYC Limo Service, a major airport with the most flights and the second-highest passenger flow in the world can easily be targeted for transporting or landing passengers.
Nothing is more vexing than waiting in line at the airport terminal to book a taxi ride.
NYC Limousine Service It only takes a few minutes to get to your destination. The thrill of a thrilling ride provides unparalleled satisfaction!
Limousine and Car Service at Newark International Airport
We have an outstanding assortment of high-quality vehicles at competitive prices. Our services are available to everyone looking for a straightforward experience in which they can easily organize a means of transportation and travel anywhere in Newark.
What Services Do We Provide?
Prestige Limousine and Car Service We are dedicated to providing you with the best services possible, which is why our services have been designed to be efficient. It is made up of
Newark Airport Car Service

City tours in opulent limousines and cars

Wedding Limousine Service

Prom Night Luxury Buses

A Night Out

Service for Limousines

Black Car Service at Newark Airport
How Can We Assist You?
Luxury SUVs and sedans with seating for up to ten people are available. Our driver will arrive at your location and transport you to the venue of your choice. We provide various services, including Newark Airport Car Service, Newark Limousine Service, and Black Car Service Newark Airport. We can accommodate any occasion and will be available to you in any form!
EWR Airport Transportation will ensure that your flight arrives on time. Once the plane arrives, an EWR Airport Transportation chauffeur will meet you and whisk you to your final destination. They'll provide you with the most effective Newark taxi service at the airport. But they'll also make sure you have a good time in Newark by transporting you to all the places you want to go.
Newark Liberty International Car Service ensures that you are looked after from start to finish. You could be in town for various reasons, including weddings, business, or simply to have fun. We don't have to be concerned about anything when you choose NYC Car and Limo Service!
We Offer Secure and Safe Services
Some car drivers may have passed background checks but may be unsafe to drive. They may also have other problems with their vehicle that make it unsafe to transport passengers.
We Provide Pick-up Service at the Following Airports:
We provide EWR Airport Transportation to help you reduce stress at airports across the country. By booking a NYC Limo Service!
When you arrive, our driver will be waiting for you and will take you to any location you desire!
Trenton-Mercer Airport (TTN)

John F. Kennedy (JFK ) International Airport.

Teterboro (TEB) Airport

Westchester County Airport (HPN)

Newark International Airport (EWR)

Philadelphia (PHL) International Airport.

Atlantic City International Airport

LaGuardia (LGA) Airport.

Trenton-Mercer Airport (TTN)