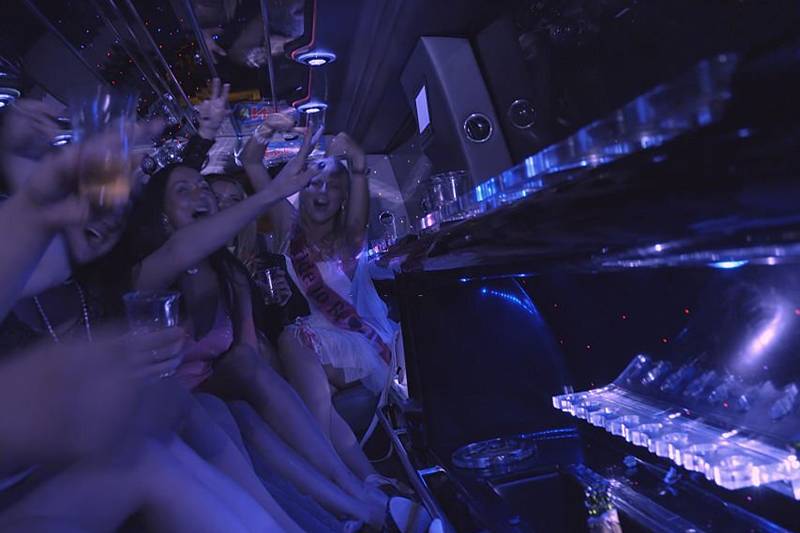 Where Can I Rent a Limousine Car in NYC for a Night Out?
No need to look any further because NYC Limo Service has a fleet that will make you feel like a million bucks as you approach (or depart) your desired location! Whether you require a "livery service near me" for a fantastic night out with your friends or a romantic evening with your beloved, a magnificent vehicle with an expert driver is always a nice plus. And fortunately, this is where our limo company shines the greatest! There's no need to wing it from Little Germany to Greenwich Village or trust that your gut will lead you from Little Italy to the Bronx. Book the best limousine service around New York to take the guesswork out of your travels.
Why Should I Choose the Nearest NYC Limo Rental?
NYC Limo Service has established itself as the industry leader in full-service luxury transportation by putting in exceptional effort and attention. One of the most significant black car companies in New York was founded in 1997. This team of transportation professionals has been working hard since then to deliver the finest luxury black car rental service near NYC, precisely where you want it. Whether you need a ride from Long Island to NoHo, Tribeca to Queens, or airport transport, a wide choice of elegantly built and flawlessly maintained vehicles is available for your business or pleasure. Deluxe interiors, luxurious facilities, top-notch entertainment, and flawless presentation ensure a fantastic experience, which is undoubtedly what you came for.
What Are My Options for NYC Limo Night Out Car Service?
You can reserve a party bus, a stretch limo, or a comfy sedan for an evening of elegance and class. You no longer need to hail cabs or waste time waiting for an Uber because you can quickly book your best driver service nearby on an hourly or point-to-point basis. The chauffeur will be precisely where you want them to be, ready to transport you wherever you need to go at all times! So enjoy the night, and let us be your designated drivers on-call while you want the plush sensation of NYC Limo Service well-maintained car and that extra glass of champagne. You'll travel safely while having a good time with us. If you believed such a combination was unthinkable, let us prove you wrong by treating you to an unforgettable night anywhere in New York and beyond!
3-hour New York City Night Lights Private Limo Tour
NYC Limousine Service. specializes in New York Night Tour Lights Sightseeing Limo Tour, and NYC Holiday Tour, and we provide FANTASTIC Limo Tour Service at low pricing.
We Guarantee You Will Never See This Much of The New York City Lights Tour in 3 Hours on Your Own. The NIGHT LIMO TOUR is the first thing to do in New York.
3-Hour Private Night Tour of New York
We are an NYC EXPERT NIGHT LIGHTS or a holiday tour if this is your first time in New York. You'll never be able to see as much New York Night Lights Tour on your own. Pre-arranging your night lights sightseeing tour limo saves you essential time and allows you to SEE A LOT of NY Lights by limo, more lights during the holiday season.
I adore New York City's night lights. If you want to see the sights of New York without breaking the bank, a limousine tour is an attractive option. It illuminates all of Manhattan at night and allows you to see much more. We respect your privacy and treat you with dignity. Our CHAUFFEUR is an experienced professional who provides SUV stretch limousine tours in New York.
Please see the TOUR PRICES section for further information. Ready to make a reservation? Do you have a question?
TOUR is conducted in English or Spanish, but because it is primarily visual, it can work well even if you only have a rudimentary comprehension of English.
From your private NYC limousine, explore the most magnificent NY night tour lights, Christmas LIGHTS, and window decorations in MANHATTAN. There will be a lot to see! Take a look at the list below. BUT WE WILL TAKE YOU OVER THE BROOKLYN BRIDGE, THE EAST SIDE DRIVE, AND MORE. Discovering New York Lights at Night like never before will take your breath away, and we guarantee that you will be amazed at these limo tours of New York.
During the NIGHT LIGHT NYC Limo TOUR, an experienced CHAUFFEUR will give you BASIC information and try to show you all the NY lights, but our limo tour NY night is visual, mainly with as many STOPS as you desire.
Explore Magnificent New York Night Lights Like Never Before from Your Private NYC Limo Service, As Well As Holiday Night Lights in NY.
Here's What You May See: We Will Make Short Stops, The New York Tour Will Include Picture Stops, The Driver Will Not Drive Continue, Look at the: Itinerary Below:
COLUMBUS CIRCLE - TIME WARNER CENTER — Statue of Christopher Columbus 1905, 70 feet/22 meters tall (3 ships Nina, Pinta, and Santa Maria) by Sculptor Gaetano Russo.

Central Park — a beautiful 843-acre park in the center of Manhattan.

Best Coaching & Exam Preparation with our Coaching center

Plaza Hotel — East Central Park, Apple Store

5th Avenue — Windows decorations of the world's most expensive retail district, including Prada, Cartier, Versace, Saks Fifth Avenue, Lord & Taylor, and others.

Trump Tower — features Tiffany, expensive boutiques, and celebrity addresses.

St. Patrick's Cathedral — the world-famous Catholic church on 5th Avenue.

Rockefeller Center — the famed ice rink and the giant Holiday CHRISTMAS TREE lights show.

Radio City Music Hall houses the Rockettes (holiday Christmas spectacular show).

Diamond District/47 Street — This is where 70% of America's diamond commerce occurs.

Times Square lights — designated in 1901 + Broadway Theatre District - the Crossroads of the World - the Biggest New Year's Celebration.

MACY'S windows — established in 1858, it is the world's largest department store and a participant in the Thanksgiving balloon procession.

EMPIRE State Building lights — constructed in1931, it is one of the Seven Wonders of the Modern World, the world's iconic skyscraper, and OBSERVATORY.

FLATIRON Building — constructed in 1901-1903, it was NYC's first genuine skyscraper and the first building with steel construction with 22 floors.

Union Square — PARK and the New York University Area.

Greenwich Village lights (Washington Square Park-reconstructed ARC of Triumph, Bleecker St) Is the epicenter of New York's bohemia.

SOHO Shopping windows — the famous downtown art scene in Manhattan

Chinatown (Canal Street Shopping, ladies' purses during the day) —home to millions of immigrants at the turn of the century.

Mulberry Street Festival — Best Italian Restaurants— Little Italy decorations and lighting.

The Manhattan Bridge, constructed in 1909, spans the East River at 3,224 feet (983 meters).
STATUE OF LIBERTY AT NIGHT — from 1886 to the present, it has symbolized freedom in New World AMERICA. For further information, call 1-212-363-3200.

STOP UNDER THE BROOKLYN BRIDGE – take in the financial district's east river and the downtown skyline.

BROOKLYN BRIDGE LIGHTS — Constructed in 1883, it stretched 5,989 feet (1825 m) and was the world's longest suspension bridge for 20 years.

WORLD TRADE CENTER 1 — completed in 2015, it is the tallest building in the United States, at 1776 feet tall with 118 stories.

FDR DRIVE LIGHTS — View the grandeur of East Side Manhattan, Brooklyn, and Queens at night.

The Chrysler Building lights — the tallest building in New York when it was erected in 1928 and one of the city's most beloved structures.

Grand Central Station — Constructed in 1903, the Kaleidoscope Holiday laser light show occurs every 30 minutes.

BRYANT PARK — previous New York Fashion Week shows Winter (Christmas Tree from Canada).

DYKER Heights, Brooklyn, NY — The most ornamented residences in Dyker Heights are on 12th Avenue and 84th Street. If you want to see some of the most magnificent Christmas light displays, head to Brooklyn's Dyker Heights area. Many of the Christmas light displays are professionally done, and they evolve year after year in an implicit effort to "outdo" one another. Aside from extravagant Christmas lights, there are also giant inflatable Christmas decorations and motorized displays.
When does the Rockefeller Center Christmas Tree Start Lighting? We Provide 3 Hour Limo Tour Services.
The world's most renowned Tree is illuminated each year the week after Thanksgiving. The Rockefeller Center Christmas Tree will be lit with live and recorded performances from 7 – 9 PM, with an anticipated 250,000 people in attendance. The Tree will be lit up with 30,000 lights until January 7th at 9:00 PM. New York City Tree Lighting is a must-see!
The Rockefeller Center Tree will be illuminated daily from 5:30 AM to Midnight, all day (24 hours) on Christmas Day, and from 5:30 AM to 9 PM on New Year's Eve. The Tree is visible 24 hours a day; however, it is most beautiful when lit up.
The Rockefeller Center Christmas Tree is located at Rockefeller Plaza in Manhattan, between West 48th and West 51st Streets and 5th and 6th Avenues.
You and your guests can also tour New York City at your leisure. You provide us with a list of the attractions you want to see, and we will plan the optimal path for you to take to get from one site to the next. NYC Luxury Limousine Service will make your night in the town enjoyable and economical.
Ask about our 3-HOUR CHAMPAGNE TOURS, in which you go around town in a luxury limousine with a bottle of champagne.
Uptown: Radio City Musical Hall / Moma, Columbus Circle, St.Cathedral Patrick's, Carnegie Hall, Jacob Javits Convention Center, Rockefeller Center, New York Public Library, Central Park, Times Square, Lincoln Center

Downtown: Empire State Building, Madison Square Garden, Greenwich Village, SOHO, Chinatown/Little Italy, Twin Towers, Statue of Liberty Ferries, Wall Street, South Street Seaport, Battery Park

The Brooklyn: Botanic Garden, Prospect Park, the New York Aquarium, the Verrezano Bridge, Coney Island, the Brooklyn Academy of Music, and the Brooklyn Center for the Performing Arts are all included in the tour.

Queens has the following attractions: Aqueduct Racetrack, USTA National Tennis Center, New York Hall of Science, Queens Botanical Garden, Queens Wildlife Center, Flushing Meadows Fields, and Shea Stadium.

The Bronx attractions include: the Bronx Zoo, the New York Botanical Garden, St. Peter's Church, the Bronx County Historical Society, the Cloisters, and Yankee Stadium.
New York Limousine Tours for Sightseeing
NYC Limo Service, offers luxury sedans and limo excursions to New York City. We're enthusiastic about our bustling and exciting city, and our fleet of clean, gorgeous, and safe vehicles can transport you and your group around the city so you can see everything New York offers.
During our NYC limo tours, you will travel comfortably in vehicles ranging from Mercedes-Benz models to sport utility vehicles, stretch limousines, and even passenger vans or buses. New York limousine tours and other services make sightseeing in NYC an experience you and your party will never forget.
Enhance Your Visit to New York City
Many of the world's most famous sites can be found in New York's enormous city, and it also boasts a plethora of hidden beauties that residents like. When you book NYC limo tours or other luxury transportation choices with NYC Limousine, you'll have access to all of the city's top sites because our trained drivers will guarantee you reach everywhere you want to go safely and swiftly so you can make the most of your vacation.
Whether you're on a single trip to New York, planning a family reunion, or gathering for a special event like a bachelorette party or a buddy's weekend, not having to worry about driving does sightseeing in NYC that much more fun. Some of the advantages of hiring NYC Limousine for New York limousine tours or other transportation include:
Chauffeurs Who Are Trustworthy and Courteous
Our drivers are all up to date on the newest driving certifications and know New York City inside and out, ensuring that you arrive safely and on time. Having a good time in NYC involves feeling safe at all times, and with our experienced and courteous drivers, you'll never have to worry about jerky driving or unsafe routes.
Your Private Tour Guide
Whether it's your first time in New York City or you want to discover something fantastic and new, you can rely on our expert drivers to deliver the best New York City recommendations to make your trip unforgettable from start to finish.
If you're looking for something different to buy, we've got you covered.

Want to be certain you see the monuments you've always wanted to see? That will become a reality.

Do you need recommendations for lesser-known places that are genuinely one-of-a-kind? Allow our drivers to personalize your vacation with trusted recommendations tailored just to you that you won't find anywhere else.
Beautiful, top-of-the-line Limousine
When you employ NYC Limousine Service, sightseeing in NYC becomes much more special. To truly enhance special occasions and once-in-a-lifetime excursions, riding in exquisite comfort allows you to sit back, relax, and take in all of New York City's fascinating sights and sounds. Our new, spotless automobiles are appropriate for every season, with fully functional heating and air conditioning. Spacious leg and head room guarantees that everyone in your party is comfortable.
Intelligent Efficiency
With so much to see and do in New York City, taking one of our New York limousines tours or another ride from NYC Limousine allows you to make the most of your time because there is no route confusion, no delayed subway lines, and no unskilled taxi service.
Our drivers choose the most direct routes to each destination while being safe, allowing you to view as many things as possible while making the most of your trip. Leave the burden and stress of New York City transportation to us so you can focus on enjoying your trip.
For a good reason, travel agents and Fortune 1000 organizations worldwide rely on NYC Limousine. Our vehicles are dependable, our drivers are the most competent in the industry, and we provide the best rate for any large party. We provide excellent customer service and the fantastic service you can expect on the road when sightseeing in NYC. You can rely on NYC Limousine to be available anytime, even before your vacation begins.
Our exceptional customer service team offers prompt responses to any questions, meticulous attention to detail to ensure your satisfaction with your trip, and professional advice to ensure you have the finest time in New York City. We take pleasure in being the limo tours NYC service that clients return to, ensuring that every visit is as excellent as it should be.
Book an NYC Limo Tour and More Using NYC Limousine Service
Ready to enhance your trip to New York with first-rate chauffeurs and dependable transportation? NYC Limousine Service is available to make your sightseeing in NYC more enjoyable. For more information on limo tours in NYC and other services.