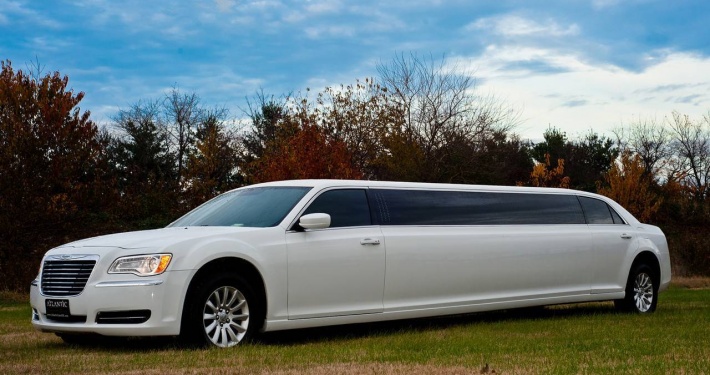 Unleash Luxury: Chrysler 300 Stretch Limousine for Unforgettable Journeys
Embark on a journey of unparalleled luxury with the all-new Chrysler 300 Stretch Limousine. Crafted with meticulous attention to detail and cutting-edge technology, this exquisite limousine sets a new standard in world-class craftsmanship. Experience the epitome of comfort and opulence as you explore the vibrant cityscape in style.
When you reserve a Chrysler 300 limo from Limo Service In NYC, your entertainment and refreshment needs are seamlessly taken care of. Indulge in a stocked bar, offering your favorite refreshments, while enjoying your choice of movies or music.
Plan ahead and discuss your preferences with our knowledgeable reservation staff. Your requests will be meticulously fulfilled, ensuring a personalized experience like no other.
Discover the exceptional features of the Chrysler 300 Stretch Limousine:
Plush leather seating and panoramic windows provide the utmost comfort as you immerse yourself in breathtaking city views.
Three flat-screen HD TVs with DVD players and an entertainment centre allow you to bring your favourite movies or music to life.
iPod jacks enable you to play your own music directly from your phone or device, creating a customized soundtrack for your journey.
The CD player with an auxiliary audio jack enables you to connect and play your preferred entertainment equipment through the limousine's high-end audio system.
USB and accessory ports for smartphones and tablets empower you to watch YouTube or enjoy your own curated content on the go.
Stay connected with available WiFi, ensuring you remain in touch with the digital world throughout your ride.
Contact us to check availability in your specific city of travel. Our unwavering commitment to exceptional ground transportation guarantees that we will provide the perfect car for your destination.
Whatever your desires may be, whenever you require them, we handle all the logistics and intricacies with meticulous care.
Elevate your next trip with the Chrysler 300 Limousine and discover the city in unrivaled style!
Book this extraordinary limousine by calling Limo Service In NYC today.
Limo service in NYC is available in New York (Manhattan, Brooklyn, Queens, The Bronx, Staten Island, Long Island), New Jersey, Connecticut and Pennsylvania.
Our company is one of the most reputable in the area. We are able to pick you up and drop you off at JFK, LGA, EWR, HPN, ISP, SWF, BDL and PHL airports.