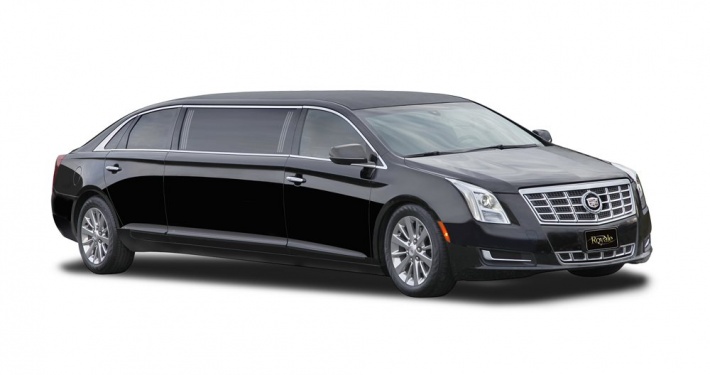 Luxuriate in Elegance: Cadillac Limousine for Those Unforgettable Moments
Experience the epitome of sophistication with the all-new Cadillac XTS Stretch Limousine. Immerse yourself in opulence as you step into this meticulously crafted vehicle, designed to elevate your luxury chauffeured experience for those truly special occasions. From its refined interior to its impeccable ride, every detail has been thoughtfully curated to ensure an exceptional journey.
The Cadillac XTS Stretch Limousine offers a spacious and sophisticated environment, catering to the discerning tastes of business travelers in need of unparalleled comfort. With its extended design, this limousine comfortably accommodates up to 10 passengers, providing ample space for luggage. Revel in the ultimate entertainment experience with a flat-screen television, DVD player, and CD sound system, allowing you to indulge in your favorite movies and music. Stay connected and entertained with iPod/iPhone adapters and Wi-Fi, while personal power outlets ensure you're always charged and ready. To enhance your celebration, we can provide ice bins, glasses, and champagne flutes upon request.
Your privacy is paramount. Enjoy the full cabin partition, creating a secluded and intimate space for you and your guests. Additionally, the oversize flat-load trunk has been specifically designed to cater to the needs of the destination traveler, ensuring convenience and ease.
Whether you're planning a day or evening outing, our Cadillac Limousine can accommodate anywhere from one to ten passengers. Rest assured, every safety and comfort feature has been meticulously integrated into this remarkable vehicle, harmonizing with every imaginable luxury option.
Make your occasion truly unforgettable. Schedule your journey with us today and revel in the unrivaled elegance of the Cadillac XTS Limousine.
Limo service in NYC is available in New York (Manhattan, Brooklyn, Queens, The Bronx, Staten Island, Long Island), New Jersey, Connecticut and Pennsylvania.
Our company is one of the most reputable in the area. We are able to pick you up and drop you off at JFK, LGA, EWR, HPN, ISP, SWF, BDL and PHL airports.