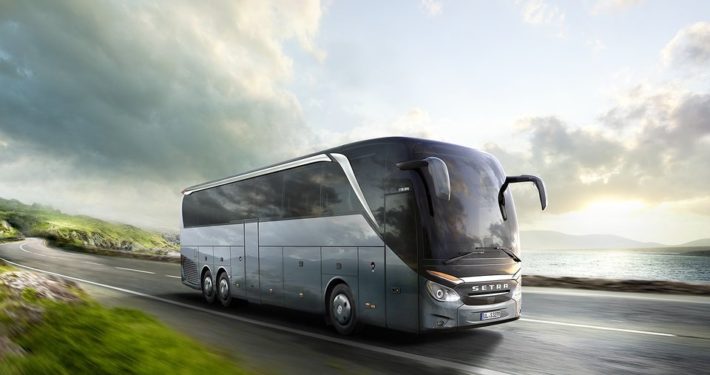 Luxury Coach Bus: Unrivaled Elegance for 56 Passengers
Luxury Motor coaches have become a sought-after choice, particularly for corporate events and venue shuttles that demand executive-style comfort and service. Our Luxury Coach Bus ensures a lavish and pleasurable journey, accommodating large groups of up to 56 passengers, making it perfect for lengthy outings or sightseeing excursions. Naturally, our professional chauffeurs are dedicated to providing everything you need to relax, entertain your group, or handle business matters while on the road.
At Limo Service In NYC, our motor coaches deliver the NY car service that executives seek to transport their entourage in unparalleled style and comfort. Featuring opulent seating and executive amenities, our Coach buses offer luxurious accommodations such as plush leather interiors, refined hardwood flooring, and spacious, well-appointed lavatories on board.
The executive-style amenities on our Luxury Coach Buses allow you to conduct business presentations, engage in team-building activities, or simply unwind and entertain your group during the journey. Our buses are equipped with work tables, high-definition flatscreen TVs or monitors, a DVD/CD system, Ipod/Iphone adapters, HDMI inputs, On-Board Wi-Fi, and a PA System. Additional standard features include advanced climate control, panoramic full-view windows that offer captivating vistas, and personal overhead reading lights.
Designed with convenience in mind, our Limo Service In NYC Coach Buses provide generous storage space beneath the coach for multi-day trips, along with overhead compartments inside the passenger areas. The buses feature a kneeling suspension system to ensure safe and easy boarding for passengers. Furthermore, all our vehicles are equipped with state-of-the-art satellite tracking technology to ensure passenger safety and security.
As with all your executive car service arrangements at Limo Service In NYC, our Professional Chauffeurs are highly experienced and capable of fulfilling any requirement your group may have. With an average of over ten years of driving experience, our chauffeurs undergo continuous training and testing to ensure their exceptional knowledge of every vehicle, venue, and transportation route. Your preferences for chauffeur and vehicle can be conveniently saved in your personal client profile within our system for future use.
Whether you are organizing a shuttle service, planning a sightseeing tour, or arranging a day outing for your group, Limo Service In NYC will take care of all the necessary travel arrangements, allowing you to focus on your priorities without worrying about logistics.
Executives and corporate planners rely on Limo Service In NYC time and time again for their NY car service group travel arrangements because we provide the perfect vehicle for every venue, accompanied by the most experienced professional chauffeurs, ensuring an unmatched level of customized luxury executive car service.
Limo service in NYC is available in New York (Manhattan, Brooklyn, Queens, The Bronx, Staten Island, Long Island), New Jersey, Connecticut and Pennsylvania.
Our company is one of the most reputable in the area. We are able to pick you up and drop you off at JFK, LGA, EWR, HPN, ISP, SWF, BDL and PHL airports.