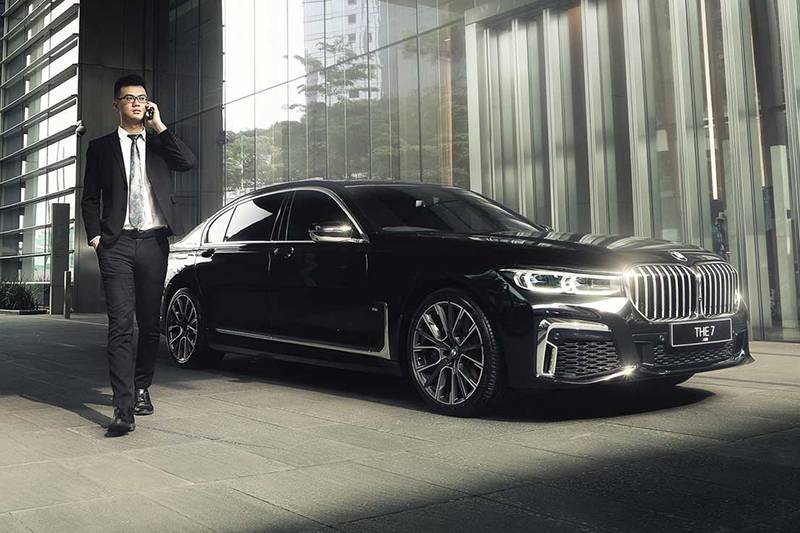 NYC Car and Limo understands the value of your time. As a business, we understand how critical it is to ensure that if you are hosting a customer or need to drive to a meeting, you have a reliable source of transportation and that your client arrives on time and without any hassles. That is why we offer the greatest fleet to satisfy any of your transportation requirements. NYC Car and Limo can meet all of your transportation needs in New York, whether you need a corporate car or limo service. We try to suit the demands of business travellers and their clients with our corporate limo rental service, ensuring that they arrive at their destinations on time.
Our specialised Corporate Limo Rental Service in New York City provides our clients with the resources they need to manage the city's fast-paced environment. We have simplified our corporate limo and car service to ensure that you receive the finest possible service.
Select from our selection of town cars, luxury SUVs, or limousines.

Make reservations online or by phone.

We will pick you up from any location. Airports, hotels, and business buildings

Well-trained drivers who know the best routes

Our drivers provide professional and confident personal service.
Make an impact on your clients by picking them up in a luxury car from their destination. They will undoubtedly discuss you and your company when they return home, especially after driving in one of our thoroughly serviced vehicles. Please notify us of any journeys or stops your client may need to make while using one of our vehicles. If you want to impress your client by renting a corporate vehicle service in New York, contact NYC Car and Limousine Rental and let us chauffeur your client in style.
Services for Corporate Travel
NYC Limo Service, a dependable and reputable local black car service, is at ease with roadshows, conferences, trade exhibitions, business meetings, and other corporate travel services. Pickups and drop-offs to and from JFK, LGA, and EWR will be quick and easy every time you visit New York City for business. Look for a "business car near me," "private drivers nearby," or "limo service near me." At the airport, you will be met by a chauffeured sedan, stretch limo, Mercedes van, or another vehicle such as a Bentley Mulsanne, Mercedes S 550, or Porsche Panamera.
Client Airport Pickups and Drop-Offs
How can we arrange for our essential client to be picked up at the airport? Alternatively, how do you hire a personal chauffeur for your business associates? A few mouse clicks or a phone call is all that is required to organise luxury transportation from JFK to Midtown Manhattan, LaGuardia to the Financial District, or Newark Airport to the Upper East Side. You'll wow everyone with gleaming, clean automobiles, first-rate chauffeurs, 24-hour assistance, and unrivalled business limo service in New York.
Manhattan Corporate Car
Rely on NYC Limo Service and Car for meeting venue chauffeur transportation to Manhattan, NY from Long Island, Upstate New York, New Jersey, or any of the four boroughs. Arrive in style at the Sheraton New York Times Square Hotel, the New York Hilton Midtown Hotel, the Le Méridien New York, Central Park, Radio City Music Hall, the Warwick New York Hotel, 45 Rockefeller Plaza, 1 Hotel Central Park, The Peninsula New York, or any other meeting room in The City.
Limousine Service at the Javits Center
Do you require a limo to the Jacob K. Javits Convention Center? Hiring a private chauffeur from Kennedy Airport, Brooklyn, Queens, or another area in Manhattan will allow you to arrive at the Javits Center quickly and in luxury. With the greatest limousine hire in New York, you can travel from Long Island City, Downtown Brooklyn, Staten Island, or The Bronx to Hell's Kitchen in Manhattan. NYC Limo and Car will plan and execute on-time and hassle-free transfers from the airport to the hotel and from the hotel to the Javits Center.
Hourly Limousine Service for Leisure Travel
Book a private automobile by the hour and feel free to combine business and pleasure. Bleisure travel arrangements can be personalised to your specific needs and preferences. Close a deal on a top-tier golf course, take a luxury ride to one of New York's elite restaurants, take your employees on a sightseeing tour of New York City, or explore the pulsating nightlife of the Big Apple at your leisure.
NYC Limo and Car has a sensible solution for any premium transportation request in the area. Hiring a local black car service by the hour ensures that a private chauffeur is on standby for any unforeseen transport from Midtown to Downtown, Manhattan to Brooklyn, LGA to Times Square, or Kennedy Airport to Lower Manhattan.
Point-to-Point Transportation
One-way and round-trip transfers between airports and hotels are designed to meet all of the luxury expectations of a modern corporate traveller. Your various meetings in Manhattan or team building in the Hamptons will be smooth and carefully scheduled once you order a black car with New York's most popular business limo. Reserve an SUV or beautiful sedan one day in advance if you need a journey from Chelsea to Harlem, Tribeca to the Upper West Side, Murray Hill to FiDi, or Astoria to New Jersey. You can expect your chauffeur to help you with your luggage, to provide you with advice about the area if you need it, and to give you your entire privacy during the ride.
Work from the comfort of a chauffeured vehicle!
Transfer your workplace to one of the beautiful chauffeured automobiles in the NYC Limo vehicle fleet and save time commuting to the airport or a city conference. You'll travel in solitude; in the most comfortable back seat you can imagine. Go over the agenda for your next meeting, contact your new leads, hold a conference call with your coworkers, or send a handful of emails. You will travel in peace, and your private driver will prepare your favourite refreshments, periodicals, or anything else you may require while on the road.
Services for Long-Distance Travel
Attend a customer meeting in Philadelphia and return to New York the next day. Flying is more convenient than long-distance limo service. If you have an important meeting that you don't want to miss, booking a trip, spending too much time at the airport, and hoping your flight isn't cancelled or rescheduled doesn't sound like a good strategy. Rather than flying from New York to Boston, Washington, DC, Philadelphia, Albany, Atlantic City, or Baltimore, hire a personal driver to make your journey more comfortable, quick, and efficient. You won't waste any time and won't have to sleep in local motels while waiting for your return flight. Jump in directly after the meeting and return home rested!
Area of Coverage
Count on the finest local limousine service from any New York City neighbourhood, borough, or suburb. All you have to do if you need a sedan service from Brooklyn, Queens, The Bronx, Staten Island, Manhattan, or suburbs in Long Island, Upstate New York, New Jersey, or Connecticut is contact New York's finest corporate limousine. Call us if you live in Amagansett 11930, Southampton 11968, Rye 10580, Mill Neck 11765, Quogue 11959, Sag Harbor 11963, Bridgehampton 11932, Old Westbury 11568, Manhasset 11030, Wainscott 11975, Sagaponack 11962, Montauk 11954, Water Mill 11976, or another suburb or zip code.
How Do I Find a Corporate Chauffeur in My Area?
Enter phrases like "airport limousine nearby," "black car nearby," "business transport service nearby," or "corporate car near me." On the company's website, select NYC Limo and Car book a chauffeured car. Call now to secure an airport transfer to Manhattan or an hourly limo service. A helpful and courteous reservation person will treat you with respect and recommend the finest sort of service and vehicle for your needs. Check out the prices and book your rides!
Make your NYC meetings simple and efficient. Hire a private chauffeur from NYC Limo and Car to discover the most convenient way to travel in New York!
Travel in Style Corporate Limousine Services
In the corporate world, you'll frequently find yourself on the road, on your way to meetings, conferences, or new investors. Making a good first impression is important in business, and what better way to accomplish so than by hiring a professional chauffeur to handle your corporate transportation?
Instead of looking for a taxi or car service on the street, you may pre-book a business vehicle service that will come on time. This way, you'll never miss a deadline or be late for your next company meeting. Get in your luxury limousine and go over your crucial to-do list or make some calls as our chaffers take you to your location in elegance!
Are you a corporate or small business in the New York City area seeking a dependable car service for your transportation needs? NYC Limousine provides luxuries, exclusive corporate accounts, and the personal touch that is ideal for you. We understand that last-minute flights to Los Angeles or getting to that meeting in Manhattan might be stressful, but there is no need to worry when you have us on your side. Book your next business trip with us!
Our corporate accounts are a seamless resource for your company to avoid worrying about payments and planning. You may be confident that your account will receive the extra attention needed to ensure that your desired services are delivered on time, smoothly, and of high quality. We handle airports, hotels, and residential areas, so you can expect executive service from point A to point B. We also provide special concierge services and client entertainment for your corporate travel needs. Book with a firm you can rely on to bring you to your convention, conference, corporate meeting, or airport drop-off and pick-up.
Polite and welcoming 5-star Chauffeur Service

Personalized Corporate Account Managers

Client Entertainment and Concierge Services
Business Car Service Call for NYC Experts
NYC Limousine understands the importance of your time. That is why we have tailored our corporate perks package to meet your individual requirements. We've refined the transportation experience to ensure that our corporate services succeed where others have failed. Our renowned automated technologies simplify and streamline your travel needs from the initial booking until your departure. As a corporate account member, you will have access to the following benefits:
An easy-to-use and secure online reservation system

Simplified and personalised account management

Electronic billing capabilities

Dedicated hotline and account executive

Event coordination

Streamlined voucher system

Ability to monitor user activity