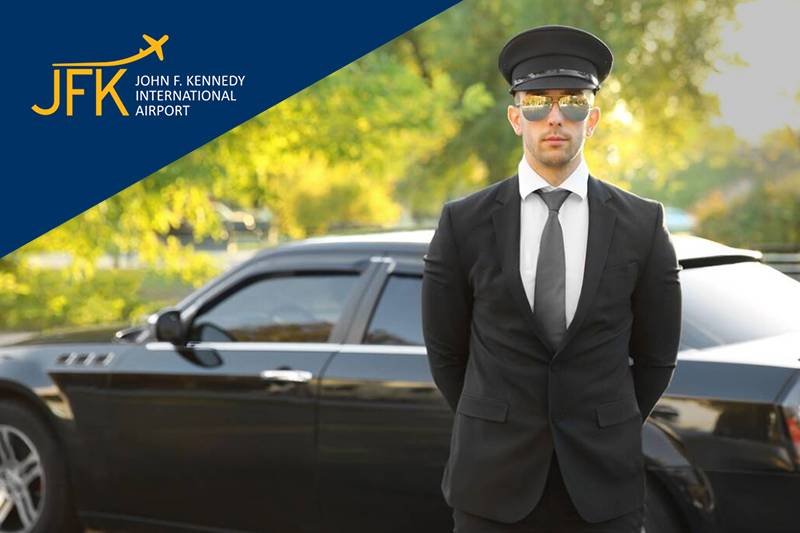 We provide the best John F. Kennedy Airport car service to JFK Airport. Throughout the years, the demand for transportation services to JFK International Airport has increased dramatically for various reasons. For this reason, we at NYC Limo Service provide the best trip experiences for our customers seeking transportation services to or from the renowned JFK airport.
Our commitment to being the best sets us apart from the competition. We have assembled a group of experts in respective fields to achieve this objective. You may rely on our punctuality and politeness. When you utilize our New York International Airport car services, late meetings will become a thing of the past. The entire duration of your interaction with us must be a positive one, and we will not permit anything less.
As previously stated, traveling can be difficult if you navigate through rush-hour traffic while lugging large luggage. Our knowledgeable chauffeurs can save the day. To ensure that your experience with the JFK Airport Shuttle is memorable, we choose only the most qualified personnel for our crew. Our chauffeurs are skilled behind the wheel, and they would welcome the opportunity to do all the work for you.
Connecting the Entire State to John F. Kennedy International Airport
Amagansett, Bridgehampton, Montauk, Southampton, Sag Harbor, Easthampton, Wainscott, Watermill, Westhampton, Greenport, Riverhead, Hampton Bay, Quogue, Southold, Peconic, and Eastport residents traveling to or through New York International Airport receive our premier transportation services. Please send us an email to experience an extraordinary journey in one of our premium vehicles without delay.
In addition to providing airport transportation from JFK International Airport, NYC Limo Service also provides ground transportation services to New York City and Long Island. If you want to take a sightseeing tour in New York City, there is no better alternative than booking a chauffeured car. We are certain that your time spent with us will be memorable.
Professional Driver and Well-Trained Chauffeur
When you reserve our JFK airport limo service, you are doing more than simply booking transportation to the airport. You are contacting a group of professionals who can fulfill your demands and expectations. We treat every customer courteously and promise to always be there for you. Regardless of your trip location, reserving a limousine from our John F. Kennedy airport service is the finest solution.
NYC Limo Service is proud to offer some of the most dependable JFK car services in the vicinity. Our professional chauffeurs are specialists in the driver's seat and can navigate New York's crowded streets. Whether for business or pleasure, the JFK airport shuttle service will get you there on time and in style.
Contact our team anytime, and we will be happy to answer any questions. Our team of specialists is prepared to meet any of your requirements. Call us immediately for the best New York airport transportation assistance!
Our Car Services in NYC And Long Island Are As Follows:
Airport Car Service New York for quick and easy airport transfer

Emergency Airport Car Services in New York for fast transportation

Services for New York Corporate Limousines New York Night of Prom Limousines

Reservations for airport shuttles and excursions in New York

Private aircraft services in the New York City metropolitan area for groups and individuals.

Access to a fleet that is perfect for every occasion and is unstoppable excellent client service
Affordable Airport Limousine Services in New York
You get immediate access to our services through the download or mobile application. Allow us the opportunity to provide you with custom-tailored, cost-effective transportation alternatives. We'll ensure that you'll be grateful to yourself in the future when you're able to travel in a vehicle that is always prepared to serve you.
How Long Does It Take For Our Car Service To Get You To And From Jfk Airport?
Newark, NJ - 1.5 Hours

Midtown Manhattan - 1 Hour

Nassau County - 1.5 Hours

Bronx, NY - 1.45 Hours

Greenwich, CT - 1 Hour

Suffolk County - 1 to 3 Hours

Staten Island, NY - 1.5 Hours

Long Island - 3 Hours

County Of Westchester - 1.5 Hours

Upstate New York - Over 4 Hours
JFK Car Service has served the New York City area for over six years. They offer superior and inexpensive airport vehicles and limousine services. JFK Limo Service can provide you with the most dependable car or limousine at the most affordable rates, regardless of how far or close your destination may be.
Many individuals question where they may find the most dependable JFK Car Service or a cheap JFK Car Service that is also dependable and located close to the airport. Limousine services and town car services are prevalent at JFK Airport. However, JFK Car Service offers a cost-effective, responsible, and secure alternative. JFK Car Service can take you to any destination, including the following cities, regions, and areas: Manhattan (all sizes, including time square, uptown, midtown, and lower), east / west Chelsea, and Central Park, among others), Queens, Staten Island, Brooklyn, Newark, Yonkers, white plains, Bridgeport, Jamaica, bayside, flushing Elmhurst, Belleville, New Rochelle, Elmont, Greenwich, Scarsdale, Harrison, Riverdale, Mamar West Babylon, Morristown, Islip, Shirley, west orange, Middletown, red bank, and Trenton LGA Airport LaGuardia LGA Airport EWR Liberty Airport, as well as numerous more.
Whether it's NYC Limo Service, a town vehicle shuttle service for JFK airport, a private chauffeured limousine tour of NYC or Manhattan, or a long-distance journey from Boston, MA, Providence (RI), Philadelphia (PA), Atlantic City (NJ), Buffalo NY, Albany, New Haven or Hartford CT, or even trips to distant airports such as BOS Logan International, we have you covered. We've got your back!
Convenient Limo Service To and From JFK Airport
The United States' largest international airport, John F. Kennedy International Airport, usually known as JFK, is home to more than 80 airlines over eight terminals. The airport's eight terminals can bewilder guests, especially first-time visitors. In addition, as the busiest international airport in North America, JFK is sometimes packed, making transit to and from the airport somewhat challenging.
However, you can eliminate these issues and concerns by reserving with NYC Limo Service. Our private chauffeured airport limousine service from and to JFK facilitates your travel and makes it more convenient. Our trained staff is ready 24 hours a day, seven days a week, to assist you, ensuring a pleasant and comfortable ride. Our limousine service to JFK airport makes traveling to the airport quick, efficient, and comfortable. Our limousine services to JFK Airport are affordable and on time. Utilizing our experience and expertise, we ensure that we provide quick, dependable, safe, and effective airport transportation.
JFK Airport Limo Service
Our professionally trained, licensed, and screened chauffeurs are familiar with all routes, traffic patterns, and every element of airport transportation to and from JFK. Whether you are going for business or pleasure, our airport limousine service between and to JFK provides you with complete peace of mind. Our skilled chauffeurs will greet you at the airport terminal and assist you with your luggage, making your transportation to your final destination quick and easy.
We own a huge fleet of luxury vehicles, including limousines, sedans, limousine SUVs, and more, to make your trip to and from JFK pleasurable. Our vehicles are maintained, insured, and outfitted with contemporary amenities that make travel more comfortable. Our airport limousines' large and pleasant interior allows you to unwind after a long and tiring flight while on the road. We cater to all transportation requirements with the utmost professionalism.
Transportation To And From Jfk Airport Is Available Around The Clock
John F. Kennedy International Airport is the largest international airport in the United States, serving around fifty million passengers annually. The airport is operated by over 90 airlines, and it is also the first airport in the United States to offer flights to all six continents. Why the need for reliable John F. Kennedy Airport car services is constantly increasing. If traveling is no longer pleasurable or thrilling, you can make the most of your journey by considering the most dependable JFK airport limousine service available. Do not waste time waiting for an airport taxi, securing parking spaces, or ensuring you get there on time. To maximize your time, utilize professional JFK Airport transportation from NYC Limo Service.
Limo Service to and from JFK Airport that You Can Trust

NYC Limo Service alleviates the stress and pressures of commuters seeking the most trustworthy John F. Kennedy Airport Car Service. We offer the most dependable JFK Airport Car Service to transfer your passengers to the airport. Upon your return, our chauffeurs will meet you at JFK Airport to make the conclusion of your trip straightforward and stress-free. Our opulent fleet of vehicles and limousines can accommodate groups of any size. JFK Airport limousine service has been one of the best solutions for individuals who demand only the best. Contact NYC Limo Service and reserve the ideal Limo Service to JFK Airport for your next flight to or from JFK Airport.
Get the Best Long Island Transportation to JFK Airport by Reserving Now
As the owner and operator of its fleet, NYC Limo Service can provide you with the car and limo you desire. If you opt to reserve our service for vehicle service from Long Island to JFK Airport, you will receive: You will receive a well-maintained automobile of an older model year. Whether you're looking for a fancy vehicle or a limousine, you may discover the right vehicle based on the number of passengers and the amount of luggage. The language barrier is not an issue when you hire a car service to JFK Airport with us. Our chauffeurs are all English-proficient to ensure a seamless and effortless encounter. NYC Limo Service tailors every excursion, including events and airport transfers, to each traveler's specific needs. Our extraordinary JFK Airport Car Service will make your travel between and to JFK International Airport effortless and pleasurable.
JFK International Airport Limousine and Black Car Service
It is one of the busiest airways in the United States, with an estimated 58.9 million passengers yearly. Our opulent vehicles are meticulously maintained to ensure a pleasurable and effortless journey to JFK Airport.
If you require transportation to JFK Airport from any location in Rhode Island or Massachusetts, our highly trained and seasoned Chauffeurs will get you there on time, every time. We are proud of our ability to make our customers' transportation to and from JFK airport uncomplicated. From the minute you make your reservation for our black vehicle service to JFK airport until you depart or arrive at your gate, you will receive great preparation and service.
A Reliable Car Service is Available To and From JFK Airport
When you arrive in New York City, you will not want to allow airport issues to impede your trip plans. Before traveling, energy can be conserved by reserving your airport transfer at John F. Kennedy Airport (JFK). NYC Limo Service is an international chauffeur and airport transfer service with experienced chauffeurs insured, licensed, and trained to provide black-car services. You'll receive affordable, dependable New York car service to John F. Kennedy Airport when you engage us.
The limousine service you receive from John F. Kennedy International Airport offers numerous advantages that a conventional taxi does not. Blacklane reserves and dispatches professional chauffeurs to over 500 of the world's most prominent airports using cutting-edge technology. We monitor flights for our clients and adjust pick-up times in the event of airline delays. After landing at the airport, you will have one hour to travel to the designated pick-up area. Therefore, you need not worry about slow-moving crowds or lengthy customs waits. When you arrive at an airport gate, you will receive an invitation to meet your chauffeur and be driven into New York City in a luxurious vehicle. Do not take a taxi to New York City if you can go most comfortably. Today, make your reservation through NYC Limo Service.
Hiring a Personal Driver will Allow You to Relax
Have you ever wished you could have your very own chauffeur who would be waiting for you at the airport? This dream is a reality thanks to NYC airport transfers at JFK International Airport. In addition to delivering superior automobile service at John F. Kennedy International Airport, we are pleased to offer an economical Airport transfer. With the NYC Limo service, you will have access to a knowledgeable chauffeur who will assist you with departures and arrivals. The following information may be useful if you arrive at JFK after an international flight. Your chauffeur will be waiting with a personalized sign at the airport's arrival gate.
The driver will remove your luggage before escorting you to the luxury vehicle that will transport you to your final destination in comfort. It is your turn to relax and unwind while we do the rest. Our chauffeurs are city guides and can give you the most up-to-date information on how to get around and where to go, so don't be afraid to ask them for advice on maximizing your time touring the city. We are prepared to ease the stress of your trips in style and luxury, doing our utmost to guarantee your relaxation and tranquility.
Plan a Trip to John F. Kennedy Airport that will Be Fun
If you're planning a lengthy stay at JFK, consider the following: Consider it an opportunity rather than a problem. If your visit is long enough, consider hiring a chauffeur to travel to John F. Kennedy International Airport. The chauffeurs are reserved by the hour, allowing you to have a private driver for your trip. Let your chauffeur take you on a city tour or to some of the city's most famous attractions, such as Times Square, One World Trade Center, and The Metropolitan Museum of Art. You'll have a wonderful time and return ahead of schedule. You will likely encounter difficulties on land due to visa requirements or time constraints.
If so, you will have a pleasant and comfortable time in the JFK lounges. The lounge has everything necessary to provide the desired travel experience. If you wish to concentrate on your task, grab your laptop and begin. You have access to a free, high-speed Internet connection for your communication and research needs. Reserve gourmet meals from a chef-designed menu, have a drink at the bar, and then take a hot shower if you're seeking indulgence. Please read our comprehensive evaluation of JFK Airport for more information.