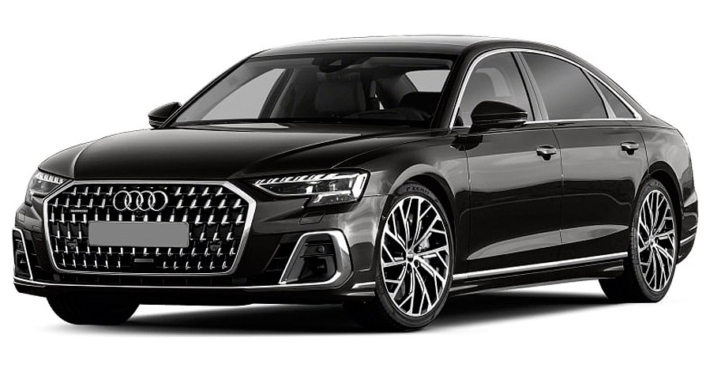 Unmatched Elegance and Luxury: Audi A8 Chauffeured Sedan
Step into the realm of unparalleled luxury with our Audi A8 chauffeured sedan, the epitome of executive transportation. In the realm of class warfare, the Audi A8 emerges as the indisputable leader, setting new standards in sophistication and opulence.
Experience the epitome of comfort and high-performance travel as you are chauffeured through cities, towns, or scenic country roads. Audi delivers the utmost in comfort, ensuring a pampered journey that combines exceptional performance with unrivaled luxury.
Indulge in the pinnacle of refinement with the most advanced executive sedan ever crafted by Audi. Relax in the sumptuous leather seats, allowing yourself to unwind as you stretch your legs in the generous legroom provided by our Audi chauffeured sedan.
To inquire about availability in your specific destination city, please give us a call. Once you have experienced the Audi A8L, no other sedan will be able to match its allure, leaving an indelible mark on your perception of luxury transportation.
Limo service in NYC is available in New York (Manhattan, Brooklyn, Queens, The Bronx, Staten Island, Long Island), New Jersey, Connecticut and Pennsylvania.
Our company is one of the most reputable in the area. We are able to pick you up and drop you off at JFK, LGA, EWR, HPN, ISP, SWF, BDL and PHL airports.