Hourly limo service in New York City transforms how visitors experience the city's vibrant culture, bustling neighborhoods, and iconic landmarks. Learn more about this one-of-a-kind service that can give you the flexibility you need to make the most of your time in New York City.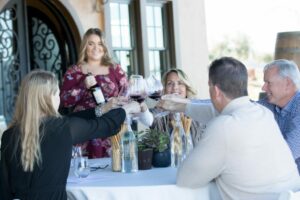 Your Time, Your Way
One of the most significant benefits of an hourly limo service is its adaptability to your schedule. There are no departure times or stopping points when renting an hourly limo. The limo is available in a way that can meet your needs, whether you're taking an enjoyable journey or adhering to a schedule.
Simple Multi-Stop
Hourly Limousine service in Manhattan lets you easily plan your multi-stop journey. This allows you to travel to multiple locations in one trip easily. You can easily travel through the city's diverse scenery without worrying about finding parking or waiting in line for taxis.
At Its Best, Spontaneity
The appeal of an hourly limousine service in New York City is its spontaneity. With a limo at your disposal, you can enjoy the moments and spontaneous experiences that truly define the spirit of exploration.
Personalized Experiences
Personalized luxury is synonymous with hourly limousine service. Your chauffeur will serve as your local guide, providing information on New York City's best-kept secrets and hidden gems if you're looking for a romantic dining spot or want to photograph New York's cityscape from a spectacular vantage point.
Perfect for Any Occasion
Hourly limo service can accommodate a variety of events, including corporate and special occasions. It serves as a mobile office space for corporate travelers during meetings. Whatever the occasion, it adjusts to your needs and improves your experience.
The concept of transportation is transcended by New York City's hourly limo service. It's a gateway into a world where your schedule is your own, you control the routes, and you can be spontaneous. If you're looking for a partner to help you create an unforgettable experience, consider Limo Service in NYC, a gateway to personalized luxury.